EVERY TIME I DIE – TURNSTILE – ANGLE DU$T – VEIN // CHICAGO, IL 11.12.18
By Micki Harris on November 20, 2018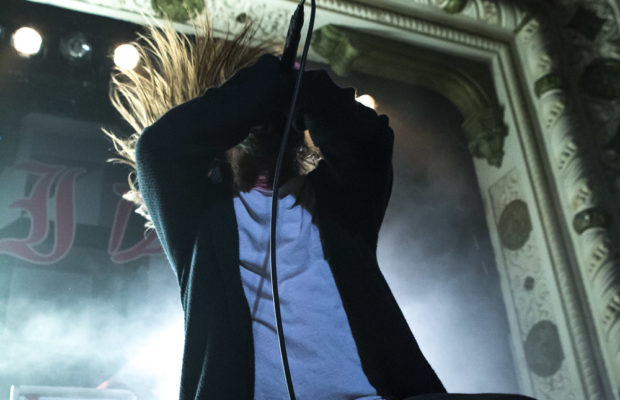 Every Time I Die with Turnstile, Angel Du$t, and Vein
Metro
Chicago, IL
11.12.18
Photos and words by Micki Harris
Twenty years of bullshit. Every Time I Die has been a band throughout the course of two centuries, three decades, four presidents, and nine planets turning into eight (RIP Pluto). In that time, the Brooklyn native band has put out eight studio albums, two EPs, and fifteen music videos. They've been on countless tours, been all across the world, and reached thousands and thousands of people with their music. What better way to celebrate than a full US tour supported by Turnstile, Angel Du$t, and Vein?
The tour kicked off in Chicago on a cold Monday night. As expected for a sold out show with a stacked lineup, the venue was packed bright and early. Many young hardcore fans filled up first for openers Vein, Turnstile, and Angel Du$t, but by 8:45 when Every Time I Die took the stage, old school hardcore fans took over the pit. For an hour and a half, ETID paid tribute to the last 20 years of bullshit. This tour is only a week in, and you don't want to miss it.
Copyright © 2013 Stitched Sound.