Cory Wong announces new album to be released on August 2nd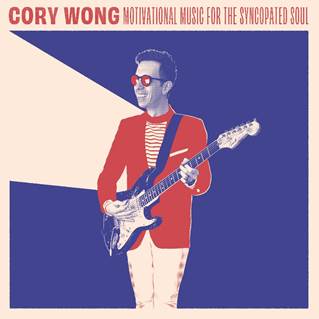 Innovative artist and popular funk guitarist Cory Wong (best known as a member of Vulfpeck) has recently announced the release of his third studio album, Motivational Music for the Syncopated Soul.  To celebrate the album announcement, Cory Wong is releasing his first single "Limited World" and the accompanying video that features Caleb Hawley.
Backed by energetic horns and his signature groove, "Limited World" starts Cory Wong's third studio album off on a high note.  "I'm a Minneapolis cat, so I needed it to be a fast, high-energy funk banger".  He goes on to say, "Lyrically, it's about how we blame things for limitations on our lives. In my experience, I've realized we get in our own way.  We play mental games and think we're in a limited world, but it's all in our heads".  Cory's vision for the album took shape at four different sessions over the course of the year across New York, Minneapolis, and Los Angeles, and he teamed up with some exciting guest artists including Jon Batiste, Tom Misch and Emily Browning to bring things to life. "For me, it's about the listener's experience." Cory explains. "I want them to have a visceral response like: "I feel better", "That was really fun" or "I got to escape for an hour".  You'll hear my voice through the guitar, but I'm just a hype man.  To uplift audiences with instrumental music that has no singing or lyrics is a fun challenge.  I'm trying to solve the riddle.  If I can get one person to feel good this way, it's a success, so I'm giving you Motivational Music for the Syncopated Soul."  Slinging a Stratocaster and packing on the "dad jokes," Cory Wong has fashioned himself as a true versatile performer and hype man. The producer, composer, arranger, and collaborator is well-known worldwide for selling out shows.   When he's not touring his solo project, you can catch him performing on stages like Madison Square Garden with his other project Vulfpeck.
The guitarist has also made numerous appearances joining Stay Human, the house band for The Late Show with Stephen Colbert led by Jon Batiste. Fans can tune in to catch him on the show July 29th– August 1st!  You can follow Cory Wong and stay up-to-date on all upcoming album news, band news and tour dates via the following links:
Website | Facebook | Instagram | Twitter | Spotify | iTunes/Apple Music | YouTube | Bandcamp | Deezer