Terence Jack premieres his new track "Found It"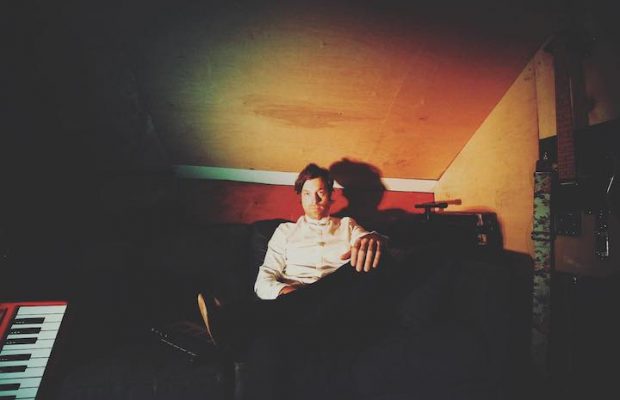 To say that Terence Jack is an adventure junkie would be an understatement. Turning this travel bug into a business plan, Terence used his warm energy and infectious charisma to start his own travel company, guiding young thrill-seeking travelers through South East Asia. It wasn't all about cliff jumping and beach parties for Terence, though. At the end of the day, Terence has always been passionate about connecting with people, and for 13 years, adventure traveling was his way of doing it. But travel was never Terence's only love. You could call music Terence's high school sweetheart – his first true love that he never really got over.  Today sees the release of his new single and video for "Found It".   "Found It" is the first single from Terence Jack's upcoming album and is a rhythmic track that builds to a danceable, layered electro-pop song.
Terence Jack brings a soulful timbre, a rock gospel groove and a polished wave of synths all at once. Being no stranger to the road, his travels have informed his writing and the transformative nature within his music.  He has played to audiences across the country alongside The Arkells, The Matinée, Plants & Animals, and Black Lips and has performed at Grey Cup Festival (Ottawa 2017), Canada 150th (Canada Place), Tiny Lights Festival (2017), Fox Theatre (sold out show in Vancouver), Kispiox Music Festival (Co Headliner 2017), Rifflandia (2016), Otalith Music Festival (2015), Squamish Valley Music Festival (2015 + 2014), Ponderosa Arts & Music Festival (2014), Stanley Parks 125th Birthday Festival (2013) as well as solo across Canada on VIA Rail's Artist on Board program (2015).
You can follow Terence Jack and stay up-to-date on all upcoming artist, music and tour news via the following links:
Website | Facebook | Instagram | Twitter | Spotify | SoundCloud | iTunes/Apple Music | YouTube | Bandcamp