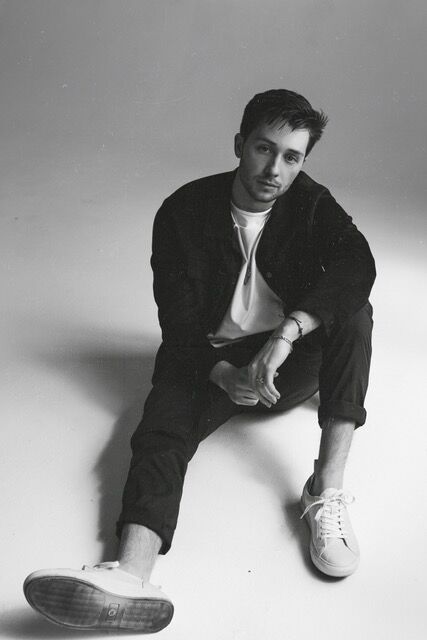 The self-taught and self-motivated Indiana Christian French has learned a lot in the few years he's been published his first single "Fall For You" on Soundcloud. From there it's been a wild ride for the once upon a time med student and hockey player. Recalling how he got connect with his manager French tells about how they reached out to him on instagram. "They DM'd me and that they'd love for me to come out to L.A and make a song out here. I went and we made 'Love Ride' That was the craziest first trip ever."
From there French was everyone's radar. He's tour with Chelsea Culter and earlier this year with Quinn XCII, he signed with Disrupter Records (joining the roaster with the likes of Dove Cameron and The Chainsmokers), collaborated with Hoodie Allen, and put out everyone several Eps. French is ready to embark on the next chapter of his career by going on his first headlining tour.
Getting to see French open for Quinn XCII earlier this year I can't wait to see what he does for a whole set. It's surprising to me that French didn't have many previous performance experience. "I had done a few coffee shops like open mic night stuff, but it was so bad," French describes his first performance someone pressing play on his Spotify tracks and him singing on tour like it's Carpool karaoke. Flash forward to Chelsea Culter reaching out to him and French taking the stage for the first time with a full production team. "It went great," French says, then he shrugged "Well looking back it probably wasn't that great, but I've been getting better." This happy-go-lucky attitude is something that delights me about Christian French. It's this positive energy that and being open to every opportunity that he has is what makes French something special. He's nice to be around and he's great to listen to.
I wasn't surprised when I got an email months later from our initial meeting that he was going to be having a headlining tour this fall to support his new bright side of the moon (a confirmed Pink Floyd reference). French is a charming go-getter that's tour is the obvious next step in his career.
"I've learned so many things that I'm going to take with me," French tells me over the phone when I asked if there was anything he learned as supporting act that will help himself a headliner. "I sat there during the Chelsea [Cutler] and Quinn XCII sets taking mental notes of what they were doing, making note of things I liked to see and what I can bring into my show. Also just by being on the road I've really learned how to handle myself on tour." French goes on to tell me how he's learned a little bit more each time he's tour. He explained how he's had to learn to let go of problems and find away through the tough days on the road. "You can't bring that energy to stage," he says "Performing is a good way to get those stupid things out of your head. Stuff that really isn't a problem, but you're just most likely being a little bitch out." This makes me laugh, because I understand exactly where this is coming from.
"A lot of the inspiration for bright side of the moon is about focusing on the positive of a situation. Stuff like those fans didn't enjoy set like the last one. It's important to not put yourself in those self-inflicted harmful situations."
The transition to opening to headlining isn't always easy, but French is thankful for Cutler and Quinn XCII who have shown him nothing but support on the road and he plans on keeping that positivity with artist he's bring with him. "I want to pay it forward," French says. "ASTN who is opening for me is one of my really good friends. It's really cool how we have this whole in house team going on tour together. It's hilarious, because we're all best friends who get to go hang on tour van for a month together. ASTN isn't just a random pick up, he's part of the team so it's been thought out for awhile so of course I'm going to support him as much as I can."
The fall tour starts on September 4th in Ann Anbor, MI to October 7th in Houston, TX. French gives me a taste what to expect was tour, "I'm throwing it all in there. It's gonna be old, it's gonna be new, it's gonna be shit that hasn't even come out yet! We're stripping it down for some songs," he tells me with tons of excitement. From bombing at open mic nights to this headlining tour this is only the start for Christian French.