The Shabs to release their new album on March 1st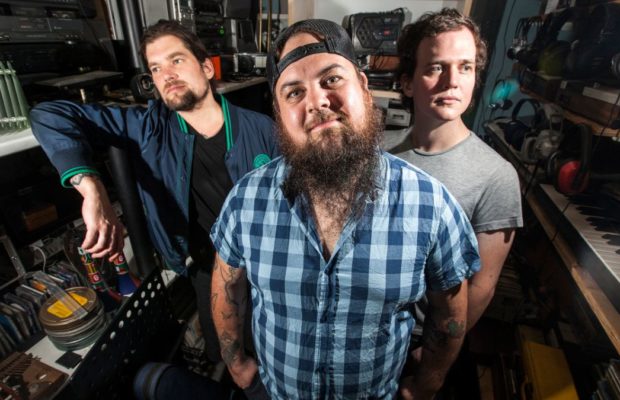 Cape Town, South Africa folk-punk band The Shabs will be releasing their highly anticipated new album Can You Hear Us At The Back on March 1st.  The band has played gigs extensively across South Africa and Europe over the past 6 years, performing captivating sets that blend melodic sig-along folk and raw energy punk rock.  The band, who consists of Jon Shaban (guitar/vocals), Ryan McArthur (double bass/vocals) and Jon Case (drums), counts Frank Turner, Erik Peterson and Against Me! as influences and can get a crowd going with anthemic and honest songs.  The band released their debut album, Folk Is Dead, in 2016, followed by extensive touring for the album.
The band has announced dates for their European Launch tour, listed below, about which Shaban had the following to say: "We're super excited to be heading back to Europe in February to start a month-long release tour for 'Can You Hear us at the Back'. This 4 weeklong tour of Germany, Czech Republic, Switzerland and Austria will be our shortest one yet but we're playing the same amount of shows we've done on our previous 6-week long tours. This will be our fourth European tour and over the last 4 years we have seen awesome development in support of the band. This year we are squeezing in some new places we've never been to before and we are really looking forward to working with some new people as well as some friends who have played pivotal roles in the success we've had in Europe. The fact that we get to travel and play music is really a dream come true for us and we'd like to say a big thank you to everyone who continually helps us propel this band forward." You can follow The Shabs and stay up-to-date with their album and upcoming tour dates via the following links.  Check out their video for "Settle Down" below.
Website | Facebook | Instagram | Twitter | YouTube | Bandcamp | Spotify | SoundCloud | iTunes/Apple Music