Joy Oladokun releases video for "Sunday" in honor of Pride Month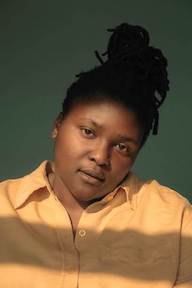 Nashville rock/soul artist Joy Oladokun just released her moving new video for "Sunday", a video that visually highlights the struggles and triumphs the LGBTQ+ community experience daily.  Sprinkled with powerful audio clips detailing real experiences the subjects of the video have had, the track carries an uplifting message of acceptance, love, hope, and equality.   Inspired by singer Tracy Chapman at ten years old, Oladokun knew she wanted to play guitar, as well.  "Seeing a black woman playing folk music and owning it brought something to life in me", she says.  An Arizona native of Nigerian descent, she combines the sounds of roots rock and folk songwriting with pop vocals.
Since its release earlier this week, Pride.com has expressed, "Joy Oladokun's new track 'Sunday' will give you all the feels" while Billboard Pride shared "with her new video for the track, Oladokun is celebrating nothing but pure queer joy." Staying true to the overall message of "Sunday," Joy assembled an all-female, LGBTQ+ production team for the creation. Continuing to spread her message of love and equality, Joy recently performed at Nashville Pride on the Main Stage, celebrating for the first time as an out woman.  You can follow Joy Oladokun and stay up-to-date with all upcoming music, news and tour dates via the following links.
Website | Facebook | Instagram | Twitter | Spotify | SoundCloud | iTunes/Apple Music