Beats Antique release video of "Sage"- Live at Red Rocks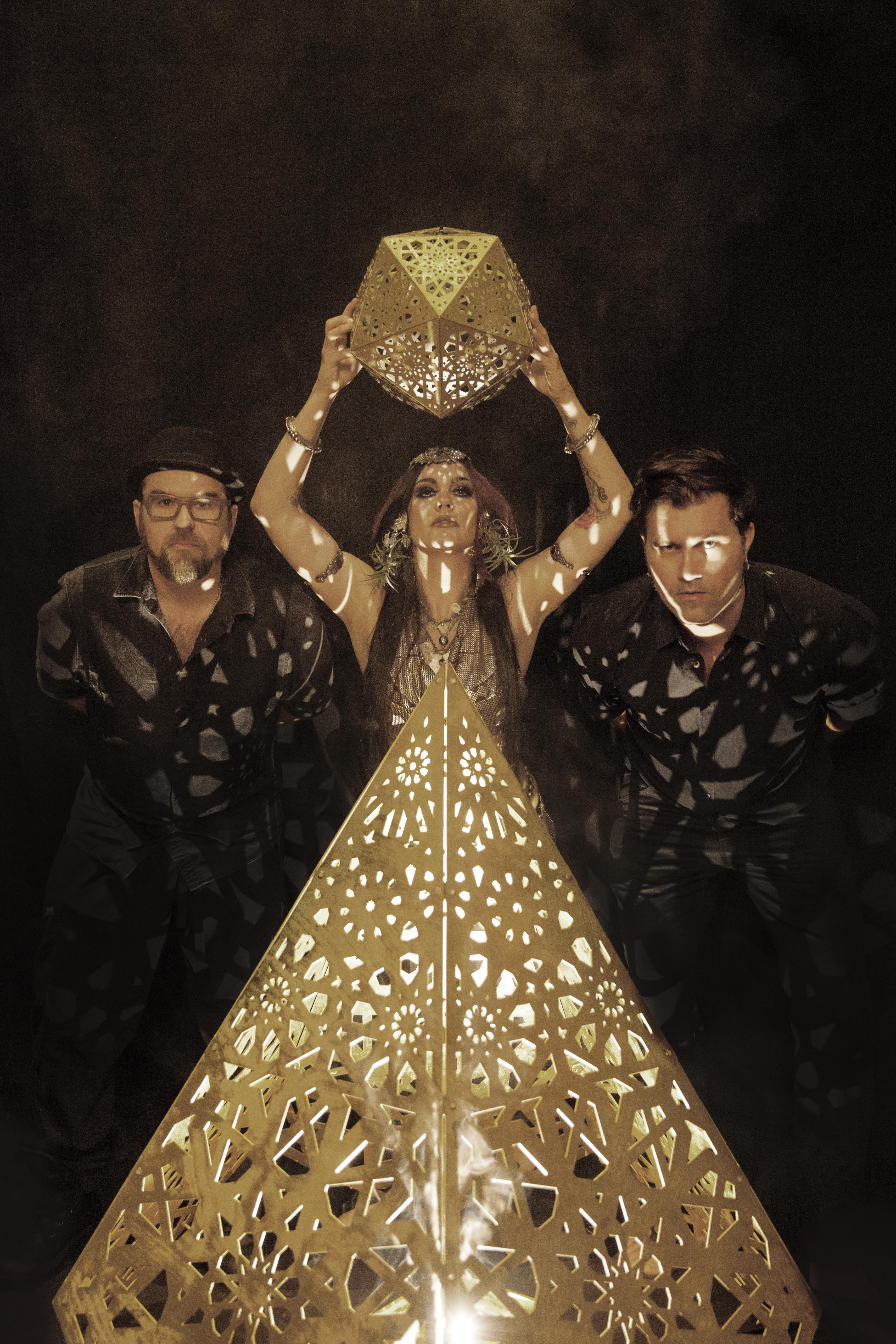 Oakland-based experimental world fusion and electronic music group Beats Antique are hard to pinpoint to a single genre.  They have perfected the ability to blend many different kinds of music into their own vibrant, distinctive sound.  Comprised on Zoe Jakes, David Satori and Tommy "Sidecar" Cappel, the band formed in 2007 and are known for their mix of different genres and their incredible live shows that mix samples and heavy percussion with Tribal Fusion dance and performance art.  The band has released several albums and EPs and have toured heavily over the years, wowing audiences across the world with their awe-inspiring live performance.  The band has released their latest single "Sage" along with a video of them performing the song live at Red Rocks.
Beats Antique constantly strives for knowledge and experience in this world of new challenges, and it understands that we must look towards our past to understand the future. To do this, it is imperative to understand that music is a combination of imaginative invention and the foundation of those who came before us. Beats Antique's newest single, "Sage," speaks to this duality of having experience and searching for guidance to soar further.
"Sage" is a simple story of new beginnings and the Phoenix rising from the ashes. It came about during an improvised recording session with Elijah Badua, the son of a close friend to the band. Over the past 10 years, Beats Antique has watched Elijah grow as a human and blossom into an inspired musician. Elijah has spent years in India and Turkey and studied traditional instruments, such as Yali Tambur and the Ravanhatta. Parallel to "Sage," Elijah's music has the duality of old world technique, applied in a modern approach to evoke a sense of richness. With this harmonious pairing, "Sage" is a meditative and ruminant journey that inspires your body movement, while the teacher inside challenges you to close your eyes and seek a deeper meaning within.  You can follow Beats Antique and stay up-to-date with all upcoming music, band and tour news via the following links:
Website | Facebook | Instagram | Twitter | Spotify | SoundCloud | YouTube | iTunes/Apple Music | Deezer | Google Play |