Video premiere for Angela Saini's single "My Once Upon A Time"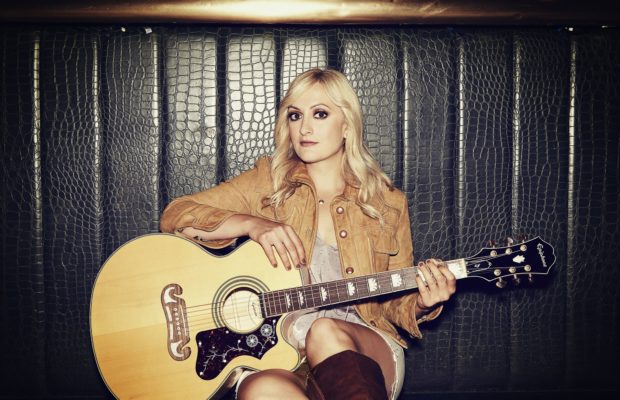 Canadian folk-pop artist Angela Saini is premiering the video for her new single "My Once Upon A Time" from her upcoming album Hope On The Stereo.  The second single from her upcoming album, "My Once Upon a Time" is wistful and upbeat, about reaching into the past to define the present. It showcases Angela's shift to a more Americana sound, enlisting her long-time live band to record live-off-the-floor at Pacha Sound in Toronto. Her prairie roots shine and she showcases previously-unheard stylings including lap steel.  The song is wistful and upbeat, about remembering the optimism of childhood and that those memories remain for a lifetime.
A proponent of second chances and empowering others, her songs weave together humanistic and honest themes alongside catchy hooks.  With an extensive tour history that includes 2 European and 5 Canadian tours, she has been named by blogTO as one one their "Top 5 Folk Acts To Watch".  Hope On The Stereo is set to be released on March 15th and combines her influences of classic country, rock, grunge and folk to create a collection of songs that explore her vulnerable side and the balance between light and darkness.  "This album explores the shadows, some vulnerable moments I've had in the past few years, but the best way to the other side is through it. How else would you know you were living in light if you had never experienced darkness?  This album sounds the most like ME. Over three years I had written 39 songs and demoed most of them to solidify the concept before we set foot in the studio. Co-producing it really allowed me to present the songs exactly how I heard them in my head. It was a longer process but this is as honest as it gets".  You can follow Angela Saini and stay up-to-date with all upcoming music, album news and tour dates via the following links.  Check out the event page HERE for her upcoming record release show on March 21st in Toronto.
Website | Facebook | Instagram | Twitter | SoundCloud | Spotify | iTunes/Apple Music | YouTube | Bandcamp | Deezer | iHeartRadio