King Dream premieres music video for "First World Problem Blues"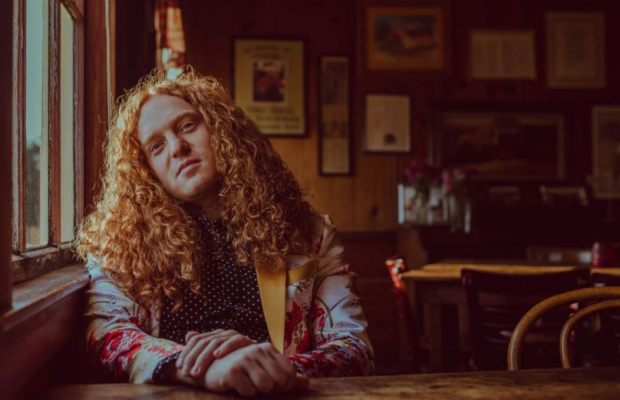 King Dream is the new project from Bay Area songwriter and musician Jeremy Lyon (vocals/guitar). The band also includes Graham Patzner (keys/violin/vocals/guitar), Debbie Neigher (keys/vocals), Scott Padden (bass/vocals) and Cody Rhodes (drums).  Inspired by Jim James, Blake Mills, and Jonathon Wilson, Lyon spent 5 years touring the country with Tumbleweed Wanderers, a band he co-founded in 2011, releasing a couple albums and a few EPs along the way. Since disbanding in 2016, he's worked as a sideman in a slew of regional indie rock, psych/folk, and alt/pop acts including Whiskerman, M Lockwood Porter, and Lapel, while working on his debut self-titled album, out now.  Today sees the premiere of the band's video for "First World Problem Blues".
"First World Problem Blues" was the song that became the catalyst for starting the King Dream project and making this album", says Lyon.  "It was a breakthrough for me that came at a time when I was blocked both creatively and in my life. It's a sort of tongue in cheek, quarter life crisis tune.  I wrote it when I was 25, and my previous band of 5 years, Tumbleweed Wanderers, had broken up. I was figuring out what to do next with my life. I considered giving up music, going back to school (I'd dropped out at 19 to tour) and getting a real job. I took responsibility for past failures, naivety, and laziness. The refrain: "when it's all said and done / it's only first world problem blues" acknowledged how trivial all this existential kvetching was.  For the music video, the director Alex Mallonee and I wanted to explore this concept of beating myself up, so we created several different Jeremys, each one a different archetype of a potential me in an alternate reality. There's the city kid, the business head, the student, the drunk, etc. each one a reference to a lyric in the song. The "normal" me gets heckled by his potential future selves, and has to kill these alter egos in order to move forward and find a sort of twisted inner peace.
You can follow King Dream and stay up-to-date with all upcoming music, band and tour news via the following links: