Jagwar Twin releases stripped back version of "Dream/Dream"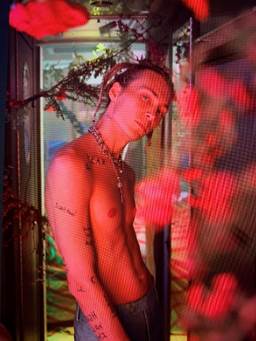 Jagwar Twin has been immediately winning over crowds with an electrifying stage presence, energized unity and anthemic songs from new album Subject To Flooding (out now on Atlantic Records), such as single "Long Time Coming", which is receiving key playlisting across Spotify, Apple Music and Amazon Music, features Travis Barker on drums.  Offering a path to lift each other out of adversity through hope, love, and shared humanity, it is a fitting introduction to the collective consciousness and worldly alternative sounds of Jagwar Twin.  Prophet-like poetry is paired against a landscape of 60's style guitars, gritty hip-hop break beats, and flipped MPC samples reminiscent of Dark Fantasy-era Kanye West on tracks like "Shine" and viral single "Loser" – an instant, feel-good classic that premiered worldwide in over 100 countries on Zane Lowe's Beats 1, which received early love from Alternative Radio and has racked up over 4 million Spotify streams since its release. Motivated by a shared human spirit, Jagwar Twin offers a perspective where a "we, not me" mentality reigns, tapping into the humanity that we all share and reminding us that connecting our energies and spirits together can lead to something greater than initially imagined.
Jagwar Twin just released a stripped-down version of the thought-provoking song "Dream/Dream", which features Roy English's powerful vocal performance over stark electric guitar.  "It's impossible to ignore the current state of the world and the dehumanization happening around us all. No matter who you are, what color your skin is, what side of the imaginary line in the sand you were born, what circumstances you've experienced in the past, we should all be able to pursue our dreams equally", says English.   You can follow Jagwar Twin and stay up-to-date with all upcoming news, music and tour dates via the following links.  Check out the video above for "Dream/Dream (Live in a Living Room)".  Photo Credit: Joshua Hubberman.
Website | Facebook | Instagram | Twitter | Spotify | SoundCloud | iTunes/Apple Music | Deezer | YouTube | Google Play