Stitched Sound Print Issue #4: Miss May I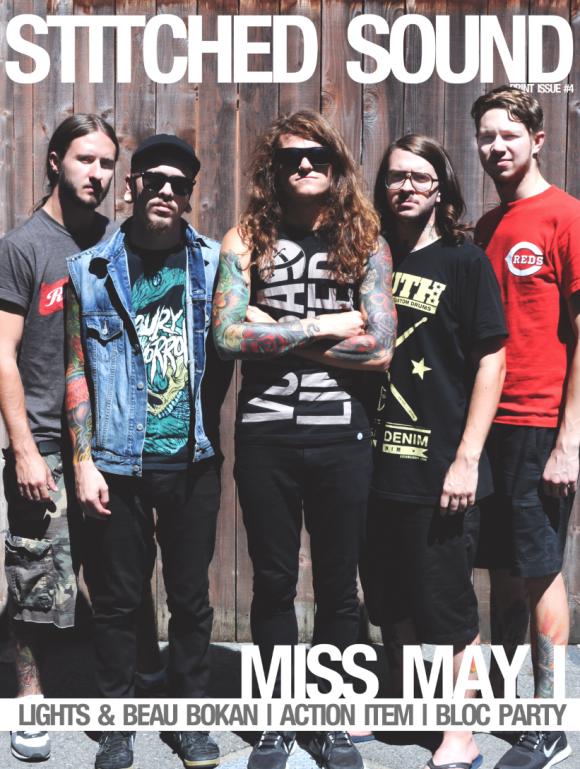 Purchase/Download the Issue here!
Featured on the cover of this issue is metal band Miss May I. It also includes the first ever episode with the happy couple Lights & Beau Bokan! Also includes articles about Abandoned Pools, Bloc Party, Awolnation, Case In Theory, Action Item, and The Blakes. You can click the link above to purchase a print copy or get a digital copy. You can also read the issue below.