Album Review: Jonas Brothers "Happiness Begins"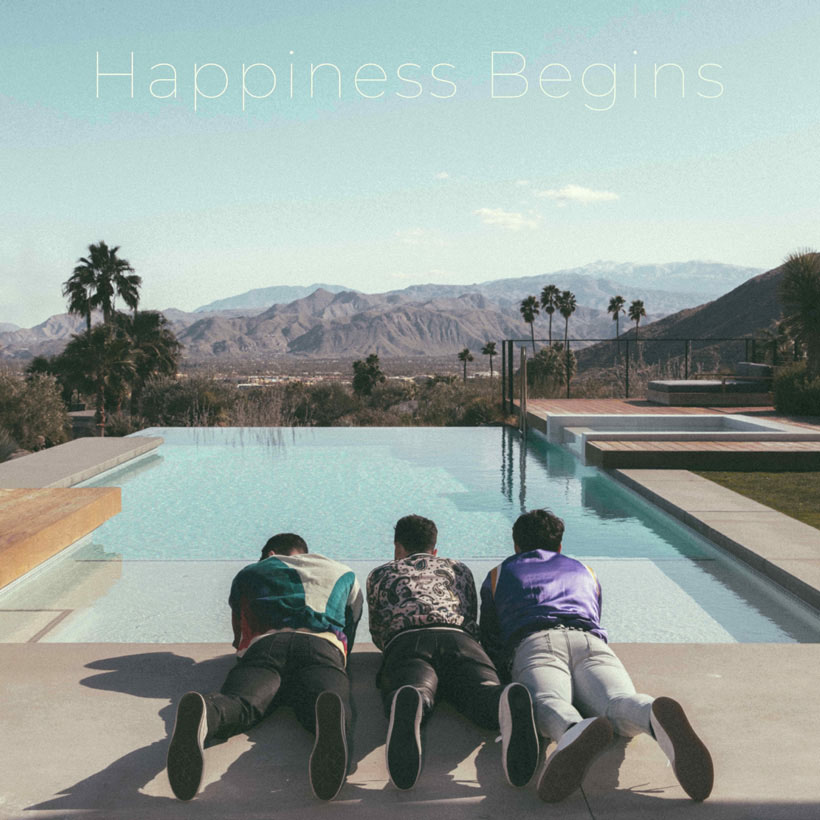 Words by Samantha Shaw
This this the comeback that no one can stop talking about; the 'Jonas Brothers' are back after a nearly 10 year hiatus that we thought would never end. It's been a long road for millennials who were there from the beginning with hearing and seeing the music video for 'Mandy' on Disney on the regular, obsessing with 'Camp Rock', and their odd Youtube videos. There was even rocky times like the 'Jonas' tv show which didn't go over very well and ended after 2 seasons. On June 7th the wait finally ended when the highly anticipated album 'Happiness Begins' dropped. Not only did they drop 'Happiness Begins', but they released an Amazon Prime Video documentary called 'Chasing Happiness' where they discussed the begining of forming the band, the prime time of their fame, what things lead up to the hiatus, and the events leading up getting back together and releasing the comeback album we have been dying to hear!
'Happiness Begins' opens up with their comeback single 'Sucker' which dropped on March 1st accompanied by the music video which featured the guys' significant others. After they dropped 'Sucker" they released their second single, 'Cool' which had a reference to 'Game of Thrones' which stars Sophie Turner, Joe's wife. Another pop culture reference in 'Cool' where they mention rapper Post Malone, and the Post Malone's song 'Congratulations' is mentioned in 'Happy When I'm Sad'.
The Jonas Brothers came back into our lives and dropped this feel good album that has you dancing to one song and in your feelings in the next. My top 3 standout songs are 'Only Human' because of it's catchy beat that will be the perfect song to listen to while driving in LA with the windows down, song two would be 'Happy When I'm Sad' which just like the lyrics, is an upbeat song but with really honest lyrics. My third standout song is 'Comeback' which is a ballad that feels real and honest towards their wives, all of which helped push the boys back together.
Though it's only been a week since we got HB, back in March in an interview with Elvis Duran, Joe said "When we started to figure out what the sound was going to be like—balancing Nick's sound, DNCE's sound and, to be truthful, Kevin bringing so much heart into this," Joe said. "It's been incredible—his stories, his family and everything that he has going on now, it was really important to be able to blend the three and so, we have probably 30, 40 songs recorded that we can't wait to release." It looks like we may have a lot to look forward to in the coming months and maybe even years! Until then we'll just have to catch up with them during their several months long tour starting in August with Bebe Rexha and Jordan McGraw.