SWMRS release music video for "Lose It"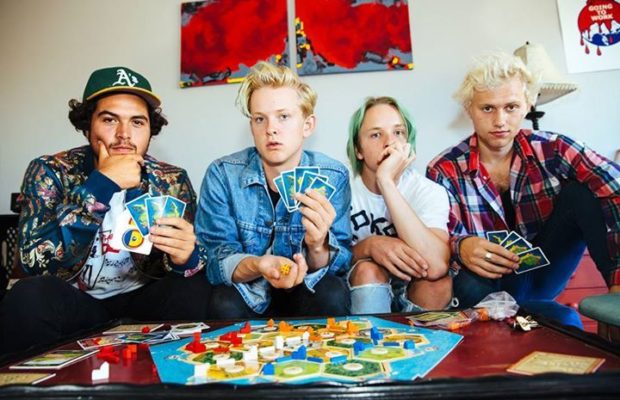 SWMRS released a music video that is bringing back some serious 90's vibes. The song is off the band's latest record Drive North. You can check out the video below!
SWMRS have also announced a co-headlining North American tour with The Interrupters this fall. Check out the dates below and get your tickets here!
Tour dates (with Sharp/Shock):
10/13 – Seattle, WA
10/14 – Portland, OR
10/15 – Boise, ID
10/16 – Salt Lake City, UT
10/18 – Las Vegas, NV
10/19 – Mesa, AZ
10/21 – Santa Barbara, CA
10/22 – Santa Ana, CA
10/24 – Fresno, CA
10/25 – Sacramento, CA
10/26 – Santa Cruz, CA
10/27 – Los Angeles, CA
10/28 – Berkeley, CA
10/29 – San Diego, CA
Tour dates (with the Regrettes):
11/30 – Chicago, IL
12/1 – Detroit, MI
12/2 – Toronto, ONT
12/3 – Montreal, QUE
12/5 – Rochester, NY
12/7 – Boston, MA
12/8 – Washington D.C.
12/9 – New York City, NY
12/10 – Philadelphia, PA
12/12 – Pittsburgh, PA
12/13 – Cleveland, OH
12/15 – St. Louis, MO
12/16 – Lawrence, KS
12/17 – Denver, CO