Mike Snow – Klangston // Louisville, KY 06.21.17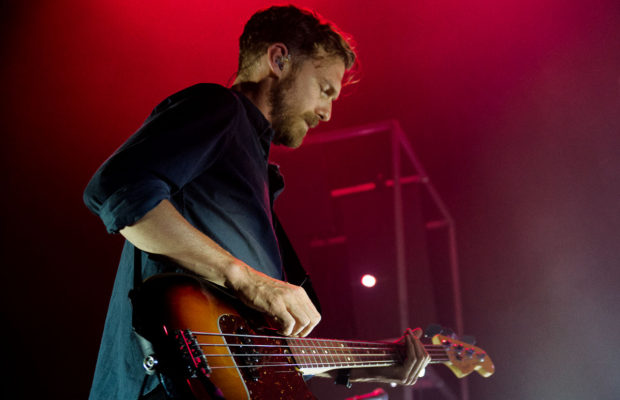 Swedish indie-electronic band Miike Snow made a stop in Louisville recently on their current US tour.  Entering the stage in a roar of cheers and applause, the band gave a highly energetic performance to a packed venue.  The band had brought their own lighting rig, treating the audience to an impressive light show which alternated between soft lighting, strobe-like lighting and intense back lighting.  Performing many of their hits, such as Black and Blue and Sylvia, the band kept the crowd dancing and in high spirits for the entire evening.  Andrew Wyatt, Pontus Winnberg and touring guitarist Anthony Rossomando rotated instruments throughout the evening, with Wyatt switching between the keyboard and the piano, Winnberg between the bass and the keyboard and Rossomando between the guitar and the keyboard.  Wyatt is a dynamic and expressive singer, working every bit of the stage, even venturing into the crowd during their encore to sing amongst the crowd.  They ended their encore with their 2009 hit Animal, which made for the perfect ending to a wonderful night.
Opening the show was the Dutch/Norwegian indie rock band Klangstof.  Their music was a great mix of rock and synth-pop, which created an infectious energy that got the crowd going.  The band had a great rapport with each other, as well as with the crowd, laughing and cutting up with each other on stage.  Many of their songs went long stretches with no lyrics, with lead singer and guitarist Koen Van de Wardt impressively wailing on his guitar.  Although they have only been performing as a band since 2015, I have no doubt that they made plenty of new fans this night.  Their fun and upbeat set was the perfect lead in to Miike Snow's set!
Words and Photos by Emily May