mewithoutYou announce 15-year anniversary tour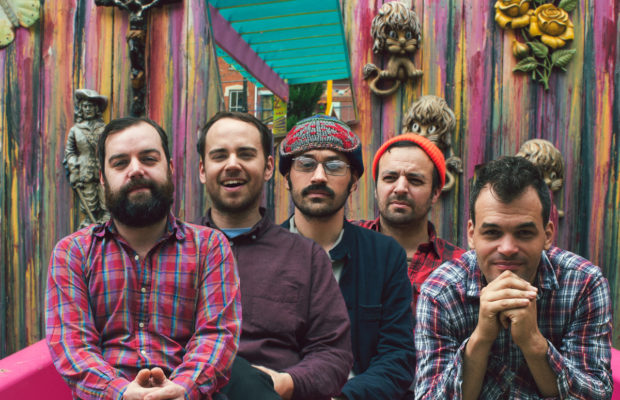 mewithoutYou have announced that they will be hitting the road for a 15 year anniversary tour for their album, [A—>B] Life. Pianos Become The Teeth will be supporting them for the full length of the tour and, on select dates, Strawberry Girls and Slow Mass will also be supporting. Pre-order tickets are available now, where you can get exclusive merch and save on tickets. Presale ends on August 18th.
Check out the full list of cities and dates below!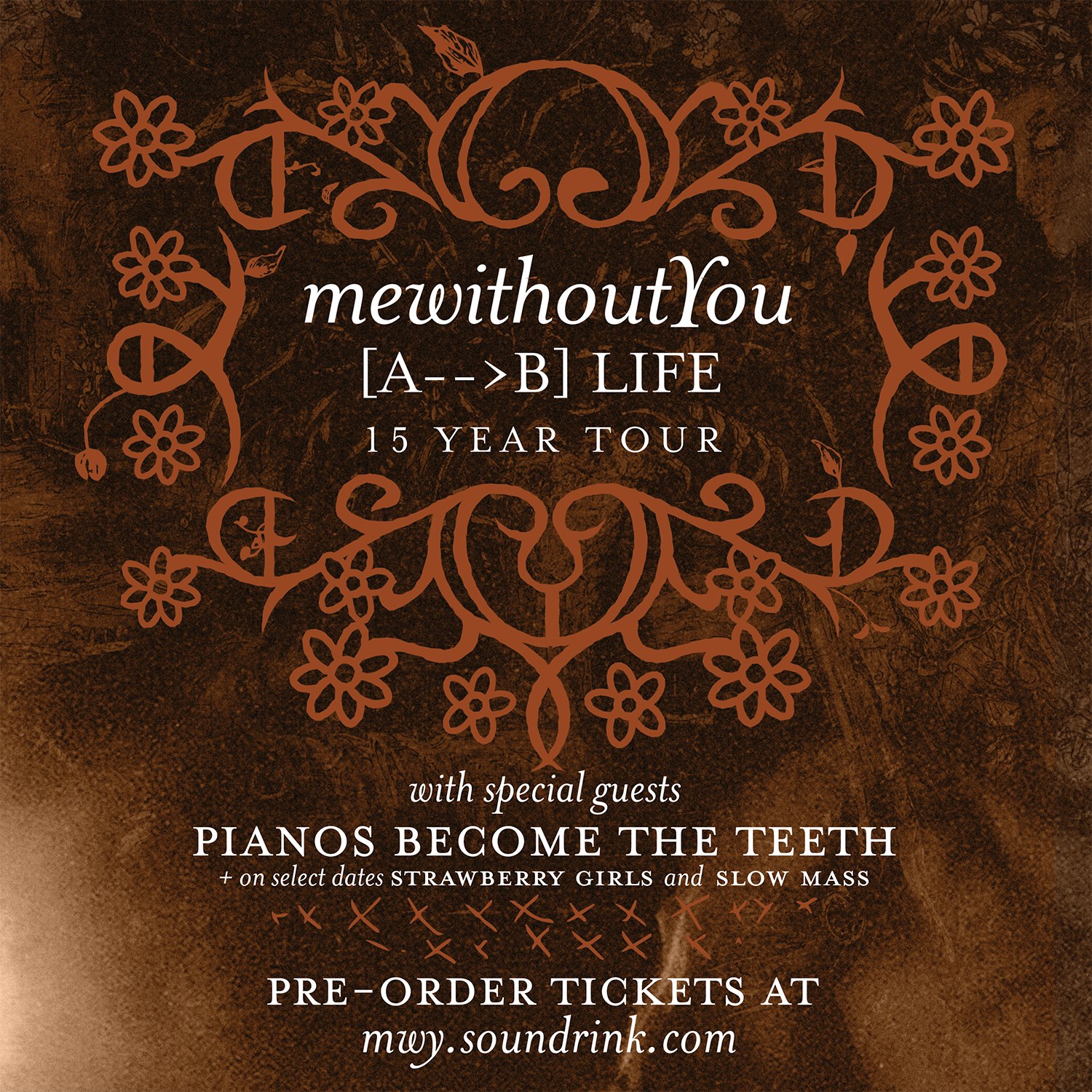 Dates with Strawberry Girls:
Thu 10/5 Cleveland, OH – Beachland Ballroom
Fri 10/6 Lansing, MI – The Loft
Sat 10/7 Chicago, IL – The Metro
Sun 10/8 Des Moines, IA – Vaudeville Mews
Mon 10/9 Minneapolis, MN – Fine Line
Wed 10/11 Denver, CO – Marquis
Fri 10/13 San Jose, CA – The Ritz
Sat 10/14 San Francisco – Slim's
Mon 10/16 Seattle, WA – El Corazon
Tue 10/17 Portland, OR – Hawthrone
Fri 10/20 Los Angeles, CA – Regent
Sat 10/21 Phoenix, AZ – Rebel Lounge
Mon 10/23 Austin, TX – Mohawk
Wed 10/25 Dallas, TX Gas Monkey
Thu 10/26 Oklahoma City – ACM@OCU
Fri 10/27 St Louis, MO – Delmar Hall
Sat 10/28 Indianapolis, IN – HiFi
Sun 10/29 Newport, KY – Southgate House Revival
Dates with Slow Mass:
Wed 11/8 Pittsburgh, PA – Mr. Small's
Thu 11/9 Columbus, OH – Skully's
Fri 11/10 Nashville, TN – Mercy Lounge
Sat 11/11 Birmingham, AL – Saturn
Sun 11/12 St. Petersburg, FL – State Theatre
Tue 11/14 Orlando, FL – The Social
Wed 11/15 Margate City – O'Malley's
Fri 11/17 Atlanta, GA – Masquerade (Heaven)
Sat 11/18 Greensboro, NC – The Blind Tiger
Sun 11/19 Richmond, VA – Broadberry
Tue 11/21 Baltimore, MD – Baltimore Sound Stage
Fri 11/24 Brooklyn, NY – Villian
Sat 11/25 Boston, MA – The Sinclair
Sun 11/26 Philadelphia, PA – TLA