Album Review: You Me At Six 'Sinner Never Sleep'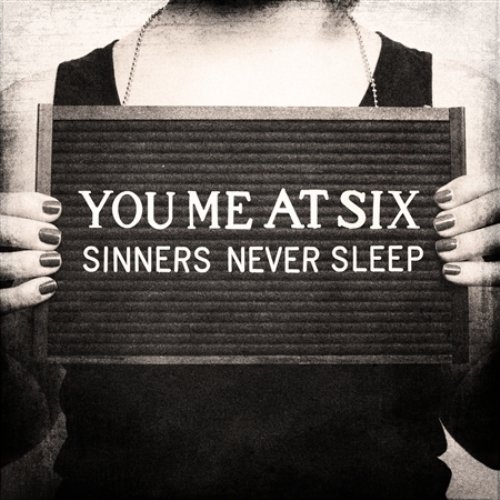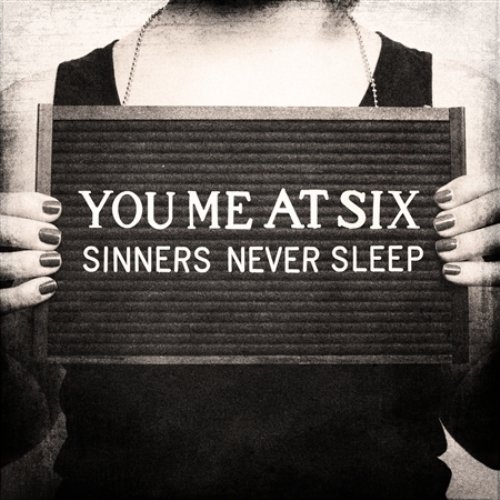 Hailing from Surrey, UK based rock band You Me at Six comes forth with their third album, Sinners Never Sleep. Sharing Biffy Clyro and Rage Against the Machine's producer, Garth Richardson, this record proves versatility as they coat the abundance of riffs throughout the 12 new tracks with signs of maturity and refreshing boldness. The band has obviously taken a different direction as the album's heavier style blends in with fitting screaming vocals from Oliver Sykes of Bring Me The Horizon and Parkway Drive's Winston McCall on two songs. Instead of taking a formal step forward, these boys have departed from their pop-punk grounds and have taken a surprising leap into the distance as they concoct their own mixture of pop/rock/post-hardcore. The familiar bouncy vibe in the album's opener 'Loverboy' highlights the album's theme as it displays the distinctive bridge of their sound.  With taunting lyrics like ''I might be proud but at least I'm proud of something, you've taken pride in becoming nothing.'' In 'Bite My Tongue' and the ironic line '' "Life's a bitch, but I'm friends with her sister" in 'Jaws on the Floor', the album tackles elements of assertiveness, resentment and love. It also shows how the band has grown after going through a dark time in their career. 'Little Death' slides in slowly before soaring into the chorus. 'Crash' then announces itself as a soft ballad eliminating the pop-punk strings as it takes on a passionate love story.
The only other time a band I've previously dismissed as an interest have surprised me and converted me to a fan was when Bring Me The Horizon released There Is a Hell, Believe Me I've Seen It. There Is a Heaven, Let's Keep It a Secret. Both bands have traded vocals on each of their new records and created an interesting atmosphere for fans to delve into.
By Roxanne Asthenia